How to speed up your home loan approval
Asking how long it takes to get a loan approved is like asking how long a piece of string is. Every application is unique, so the time between your first contact with your bank or broker and approval can never be predetermined. There are, however, some things you can do to help hurry your application along.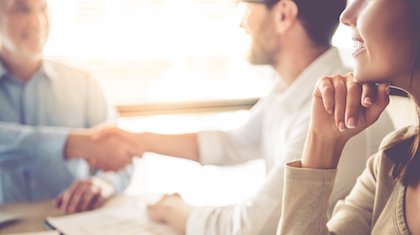 Although very rare, same-day loan approvals are possible depending on the lender's criteria, the complexity of the deal and turnaround time. "In my experience, this has been possible when the client's lending position is fairly straightforward in terms of employment, asset and liability position," says an MFAA accredited finance broker. "Also, if a valuation wasn't required due to a low LVR and both parties were happy with the contract price."
If you're not prepared, it could take up to a month. The most common reason for a delay is a lender's turnaround time to assessment, especially when some lenders have competitive offerings and experience larger application volumes, but a lack of preparation can cause this delay to snowball. "When there are such delays and then a lender must organise a valuation or request further information, this can lead to a lengthy process time," the broker says.
A good finance broker will help you take all the necessary steps to ensure fast home loan approval, but there are simple ways you can help hurry the process along before your first meeting with your broker.
Disclose all information
To avoid back and forth requests, which can delay your application, ensure your lender has a thorough understanding of you as an applicant including appropriate identification of all borrowers. Provide all the supporting and necessary documents upfront to your broker, and convey as much detail as possible in relation to your requirements and objectives and have good, current information on your financial position. The broker will need to not only have your full financial details but will also need to take reasonable steps to verify it.
Skip the valuation queue
Not all applications require a valuation, depending on the property and lending institution, and forgoing this step can save a considerable amount of time. You can also save time by having a valuation completed prior to your application, as long as it's accepted by your chosen lender – but check with your broker first.
To ensure your application avoids any unnecessary delays, contact us today on (07) 5593 1215.
Source:
Reproduced with the permission of the Mortgage and Finance Association of Australia (MFAA)

Important:
This provides general information and hasn't taken your circumstances into account. It's important to consider your particular circumstances before deciding what's right for you. Although the information is from sources considered reliable, we do not guarantee that it is accurate or complete. You should not rely upon it and should seek qualified advice before making any investment decision. Except where liability under any statute cannot be excluded, we do not accept any liability (whether under contract, tort or otherwise) for any resulting loss or damage of the reader or any other person.

Any information provided by the author detailed above is separate and external to our business and our Licensee. Neither our business, nor our Licensee take any responsibility for their action or any service they provide.

Any links have been provided with permission for information purposes only and will take you to external websites, which are not connected to our company in any way. Note: Our company does not endorse and is not responsible for the accuracy of the contents/information contained within the linked site(s) accessible from this page.